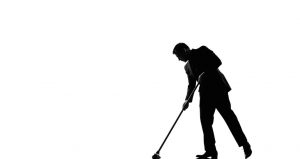 Saturday the 20th of March marks the official start of spring 2021. And, after a pretty bleak winter, many of us will be jumping for joy as the weekend approaches.
The lighter mornings, warmer weather and greener surroundings are sure to give us all a boost of much-needed energy. And, for many people, this might result in the desire to give their home a good-old spring clean. Cleaning and de-cluttering can give a real sense of satisfaction as well as helping to lift your mood. It's the perfect chance to find new homes for things you've not used all year and give your house a new lease of life.
If you have decided that a spring clean is on the cards in the coming weeks, then you might be unsure just where to start! Therefore, here at McCarthy's, we've put together a handy checklist to ensure your spring clean is organised, effective and thorough.
Emptying & cleaning cupboards and drawers
You might occasionally give your drawers and cupboards a wipe or a quick tidy, but when was the last time you emptied them all out and gave them a proper sort and clean? Well, now is the time! Not only will emptying and cleaning your drawers and cupboards help to get rid of dust and dirt that will have accumulated there over the months, but it will also give you an opportunity to declutter.
There's a simple rule you can use to declutter your home. If you haven't used, worn or played with something in the past six months, then you should consider whether you really need it in your home. Perhaps some items you want to give to charity or to a family member, or you could even try to sell some of them on eBay for some extra cash. Maybe there are also some things that you might need in the future i.e. sports equipment or camping equipment that take up a lot of room in your home. In this case you could consider finding personal self-storage in the local area. This extra storage space could come in very handy and will give you more space at home for other things you need every day.
Deep cleaning the floors
You walk on your floors multiple times every day, so it's not really suprising how much dirt, dust and hair can build up here. Floors and carpets can be especially bad in bedrooms, kitchens and utility rooms that are used frequently. Therefore, a deep clean will help to restore the floors original colour, as well as get rid of any nasties.
Use a high-performance vacuum cleaner first to get rid of the top layer of dirt. For carpets, you can hire a professional carpert-cleaner, which will allow you to breathe new life into your carpets and give them a deep clean. For laminate or vinyl floors, a steam cleaner can work wonders to remove any stains or marks.
Rememeber to move your furniture and sofas around so that the floors underneath can be cleaned too. Plus, while your furniture is out of its usual place, you can think about whether it's time to have a new layout in the room or whether certain furniture needs replacing or re-upholstering.
Wiping the walls & ceilings
Whether you have a minimalist colour scheme with white walls and ceilings, or a colour-scheme with patterned wallpaper and dark ceilings, you should spend some time during your spring clean to ensure that they are dust and dirt free.
You can use a long-handled duster with a microfibre attachment to get rid of the surface dust and dirt. Pay attention to light fittings and sky fans, which may have stubborn dust collecting around them.
Once you have dusted, you can use a damp and soapy white cloth to gentley wipe away marks or stains from the walls, ceilings and skirting boards. Next, use a clean, white towel to dry the area, ensuring that no watermarks remain. This cleaning method is suitable for painted walls, however, wallpapered walls might clean better with a damp sponge to remove grime that is in the textures of the paper.
Cleaning your kitchen appliances
Our kitchen surfaces might be cleaned often, but what about the appliances that are used every day? Think oven, fridge, freezer, microwave…
Oven cleaning might be a time-intensive task, but a little time spent here can go a long way. You can add bicarbonate of soda to water in a spray bottle to create your own homemade oven-cleaning solution. You can use this on the inside doors, shelves and flooring of your oven to remove grime and left-over food.
Most people are guilty of not cleaning their fridge out as often as they should do. This could lead to old bits of food, bacteria and water building up over time. To battle this, you will could use a toothbrush and some warm soapy water to get into the corners and fixtures of the fridge, clearing out any residue. The toothbrush provides the friction and accuracy that you need to get the job done. First, make sure you clear out the fridge completely, checking best-before dates before you return items to the fridge.
Your microwave might be one of those appliances that you use so often that you take it for granted. If so, a good clean will not only improve its general hygiene, but will also help it to work to its optimum condition. Cleaning out built-up food and grease will require your oven-cleaning solution as well as some good-old elbow grease!
We hope this helps to answer your questions on "How to spring clean my house" as well as "How to declutter my house". We wish you the best of luck with your 2021 cleaning mission, and if we can help you with any of your additional self-storage requirements in Leeds, Harrogate, York, Wakefield or Huddersfield, then please contact us for a storage quote.